The continuous advancement in technology has made our everyday lives a lot easier. Just about anything these days are automated down to the appliances we use to clean our homes. 
One such smart gadget is a robot vacuum, which can keep your floors sparkly clean with little to no effort on your part. It's a great option to your standard upright vacuum, especially if you're a busy person. 
However, as handy as the little cleaning robot is, it does come with its own sets of advantages and disadvantages. So if you're still not sure if a robotic vacuum is worthy of your investment, then this article can help with your decision. 
Advantages Of Owning A Robot Vacuum Cleaner (+)
The thought of having a gadget that can clean the floor for you even when you're not around is very appealing. Who doesn't want to eliminate a rigorous task on their weekly list of chores and have extra time for other stuff?
Aside from this, here are some other benefits of owning and using a robovac:
Automatic Navigation
Unlike your traditional vacuum, a robotic vacuum can move on its own throughout the room while sucking up filth. Once you turn it on, the sensors of the machine will guide it to the areas where there is dirt to pick up. 
Likewise, it comes with wheels to help it turn in every direction. This means that your robot will be able to spin and clean almost all areas of your home without assistance from you. Plus, it's small and has a low-profile, allowing it to clean even in tight spots.
Intelligent Mapping
Your robovac can scan a room to establish the best possible cleaning path and to avoid obstructions along its way. Additionally, it can restore the data, allowing you to accurately see the areas or rooms it has cleaned. This also means that you'll be able to create a plan on which areas you want it to tackle next time you schedule your unit to clean.
Set A Cleaning Schedule
You can simply program your robotic vacuum to take care of your floors on specific times or days. You don't even need to be physically present for it to get to work. Your device will start cleaning on schedule while you're out and about.
Compact Design
The smart device comes with a compact design that will leave a smaller footprint than your upright vac and not take up a lot of storage space. Furthermore, once it's done with its task, it'll go back to its dock to charge itself. Hence, your robot will be ready every time you need it.
Thorough Cleaning
Since your robovac is low-profile, it'll be able to go under your sofa and other hard-to-reach areas to suck up all those dirt and dust that have accumulated.
Dual Function
Some robot vacuums come with a mopping functionality, making it perfect for floorings that need mopping and vacuuming. So aside from saving time, you can save your back the pain that comes with mopping and vacuuming.
Wi-Fi Connectivity
Smart home hubs are very popular today. For this reason, most manufacturers equip their robots with Wi-Fi connectivity. This means that you can connect it wirelessly to your home hub and control your robot by voice using an app on your tablet or smartphone.
Disadvantages Of Robot Vacuum (-)
Although a robot vacuum cleaner presents many advantages, it also comes with the following drawbacks:
You Need To Pre-Clean First
Before setting your robot to vacuum you need to sweep your floor first. Likewise, make sure to pick up things that will hinder its performance like toys and toys since it is susceptive to obstacles. 
Will Not Work With Stairs
Stairs and robot vacuums do not go well. It's an area in your home that any robot, no matter how advances, is ineffective. This means that you still need your old vacuum for some areas.
It Can Get Stuck
Because of the size and shape of your smart gadget, it can easily get stuck in tight corners and under furniture. Thereby, you may need to rescue it from time to time.
You Need To Empty It Often
Because of its size, the dust canister of your unit is smaller. Therefore, it should be emptied more frequently. This is especially true if you have dogs or other pets that constantly shed and carpets with a deep pile.
It Can Get Lost
Sometimes, you may see your robot failing to find its way back to its docking station after a cleaning session. So don't be surprised if you see it dead on its tracks in the middle of your room when you come home from work.
Cost
Robot vacuum cleaners are not cheap, in comparison to a standard vacuum cleaner. There are cheaper models suitable for most budgets. But if you want a decent quality unit or more advanced features, you need to spend a bit more.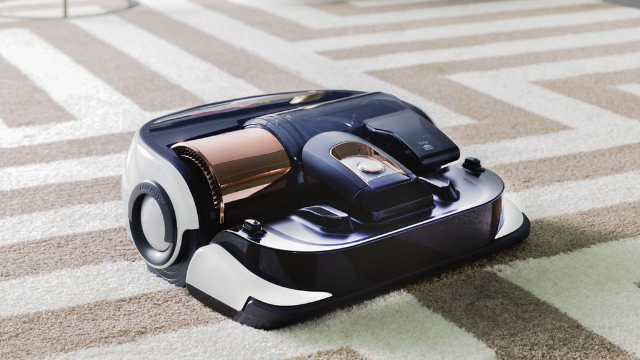 Final Thoughts
A robot vacuum is a piece of excellent cleaning equipment. Although it is very intelligent, its technology is still in the process of development, making the machine imperfect. 
Nevertheless, you can't deny the benefits a robotic cleaner offers for you and your home. The convenience it presents is what makes it very appealing to many homeowners. 
It'll take more time and energy for you to clean with a conventional vacuum. Meanwhile, you only need to press the start button of your robovac. But as great as this cleaning machine is, it will still be a long way until it can replace your good old upright vacuum.