What is something that you need to do but often neglect? If you're thinking about cleaning, you have a point. The idea of having to sweep the floor, vacuum dust, and collect pet hair adhered to rugs and carpets is already taxing in itself. Don't get the message wrong; it's not about laziness and refusing to do something completely necessary and sanitary. It's just that most of us are busy juggling priorities that we end up not having the time nor the energy to clean the house.
If you're stuck in that dilemma, the solution might be a robotic vacuum cleaner. Think of it as your miniature housekeeper. Most robot vacuum models sweep the floor, collect debris, suck in dust, and dispose scattered pet hair. It could even clean and vacuum floors without needing your presence at home! 
Is a robot vacuum as good as advertised, or is its performance simply smoke and mirrors? Here's the truth.
Are Robot Vacuums Able To Clean Carpets Well?
Robotic vacuum cleaners work best on bare floors picking up dust and collecting pet hair, but carpets are their kryptonite. It's a different type of ballgame when we're talking about cleaning carpets, no matter how thick or thin these floor coverings are. Now, is this going to be a deal-breaker?
No, it should not. While not all robot vacuums can manage rugs and carpets, some models can adequately handle the cleaning job. When selecting a vacuum, check the product page of each robot vacuum to see what carpet height it can take. Most recommend low-pile carpets or flat-weave rugs, but some vacuums can deal with a medium pile or even fluffy, high rise. It will cost you a couple hundred bucks more, but if convenience is non-negotiable, you should go for it.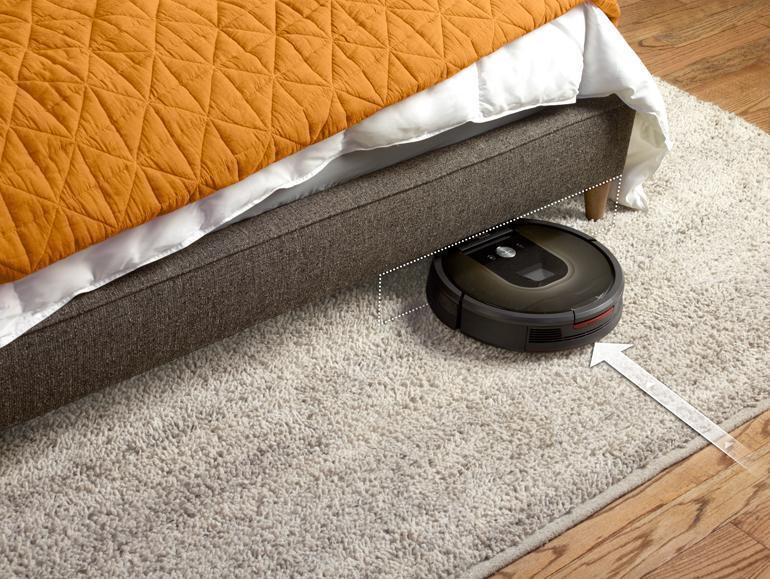 Still, you must be reminded that using robot vacuums to clean carpets is simply for maintenance. A robotic vacuum works best for everyday use as a secondary carpet cleaner, but a deeper clean should be handled by upright or canister vacuums. Even the most powerful robot vacuums are no match for the cleaning power of a cheap upright vacuum, so if you want spotless rugs, you'll need to use something stronger than your bot on occasion.
Will Robot Vacuums Destroy My Carpet?
It's highly unlikely that these bots can ruin your carpet, but caution must still be exercised. Bots with less accurate object recognition sensors may chomp down loose strings and become entangled in them, possibly damaging your carpets and rugs. A solution would be a robot with smart mapping technology rather than one solely relying on strips.
Best Robotic Vacuum Cleaners For Carpets and Pet Hair
Roborock S7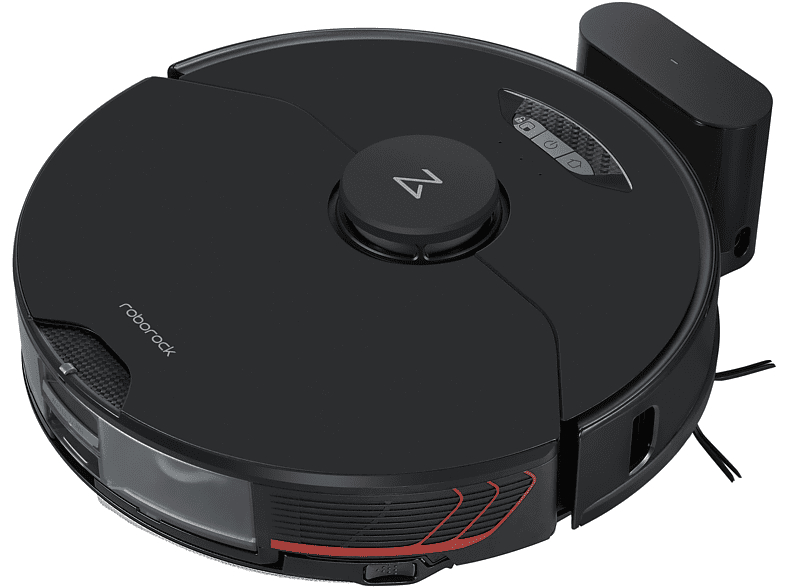 The Roborock S7 is seemingly created with one thing in mind– to be the perfect robovac for cleaning carpets. Sure, it has its shortcomings, but its performance in low and high-pile carpets is more than you'd expect from a robot vacuum. 
What makes the RS7 a beast on carpets and hard floors is the combination of suction power, VibraRise technology, and carpet detection function. Most users agree that its performance on pet hair leaves much to be desired as it needs another pass before thoroughly cleaning them off. However, if your primary purpose is to clean the floor coverings, this model is as solid as it gets.
Eufy BoostIQ RoboVac 30C Max
The Eufy 30C is more of a combination floor worker, which means it does its best performance on hard floors and can hold its own on carpets. It breezes through any floor debris– pet hair, pet food, dust, leaves, etc. The thing with the Eufy 30C is it's only suitable for low to medium-pile carpets, mainly because of its slim design. Other than that, expect nothing but excellence from this Eufy model.
iRobot Roomba S9
The price of the S9 is a deal-breaker for many, but if you require something that's able to remove pet hair from your carpet, look no further. 
This high-end robot vacuum does an excellent job of removing pet hair from low and high-pile carpets and bare surfaces. It also has a built-in HEPA filter that helps trap fine allergens while cleaning. Its dual brush rolls are detachable to aid in the removal of tangled hair wraps. Depending on the surface, the vacuum can instantly adjust the height of its brush roll.
iRobot Roomba J7+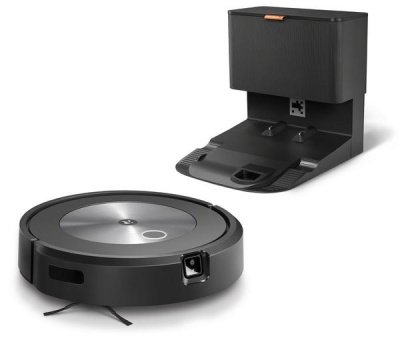 As its tagline goes, the smartest robot vacuum just got smarter, and it's name is the Roomba J7+. It's definitely not for high-pile carpets, but its PrecisionVision Navigation camera helps it avoid small obstacles like cords and pet waste. You can trust the J7+ with hard floors and low/medium pile carpets and if you're a sucker for new tech, this robot will make you happy.
Shark IQ AV1002AE
Don't expect a robovac to do a pristine job on carpets, but it should do so on hardwood floors. On top of that, it should easily dispose of pet hair, and its brush roller shouldn't be a hassle to clean. This Shark IQ model checks all the boxes while having extra features like a self-cleaning base, home mapping technology, and phone/voice command support. 
What to Consider When Buying Robotic Vacuum Cleaners
Under ideal circumstances, your choice of robotic vacuum cleaners must be something that does well in many areas. As previously mentioned, it's not realistic to expect deep carpet cleaning out of robovacs, but if you do have carpets, ensure that the model has automatic carpet detection and adequate suction power.
In addition, robotic vacuums should clean hard floors effortlessly and can pick up debris and pet hair in a single pass. You may not find everything in one unit, but depending on the immediate needs of your home, you may put a premium on one or two of these features. If you choose the higher-priced models, you can find most of these attributes (plus more tech) in one bundle. However, if budget is an issue, you can still find decent robot vacuums but may have to sacrifice one attribute for another.
Final Thoughts
Robotic vacuum cleaners are no less than life-changers (and life-savers) for the right people. If you fit the bill– the busy and the ballsy– then do not hesitate to find out for yourself. Sure, they are not perfect, and you still need to do deep-cleaning every once in a while. Nevertheless, you can trust that these machines got the daily upkeep covered, and sometimes, that's all there is to it.